Bio


Mr. Bull is entering his 6th year teaching at Red Lion Senior High. Prior to teaching at Red Lion, he taught two years at Central Dauphin East High School. This year, all of Mr. Bull's class are Government courses as he will have classes in both College Prep and Honors Government as well as AP U.S. Government and Politics.
Mr. Bull is a proud alumni of the Red Lion Area School District, graduating in 2004. In high school, he played both football and basketball. Mr. Bull continued his education at Juniata College earning his undergraduate degree in Secondary Education - Social Studies. At Juniata, he also played on the basketball team for four years. In 2014, Mr. Bull earned his Master's Degree from Wilkes University in Educational Development and Strategies.
In the fall of 2014, Mr. Bull married Jennifer Bull, whom he met in college and is also employed in the Red Lion Area School District as an elementary teacher. They love spending time with their Golden Retriever, Lincoln. Mr. Bull is also highly involved in coaching basketball. Prior to coming to Red Lion, he coached boys junior high basketball at CD East as well as JV football. The past five years he has been the boys JV basketball coach at Red Lion. Recently, Mr. Bull was hired to be the head Varsity boys basketball coach at West York.
In Mr. Bull's Government classes, students will analyze the evolution of democracy from the drafting of the Constitution to modern American government. Students will gain a broad understanding of government structures, policies and processes at all levels. Students will also gain a better understanding of how individuals participate in their government.
Students should expect a challenging, exciting and rewarding year in Mr. Bull's Government classes!

Bachelor of Science - Secondary Education Social Studies 2008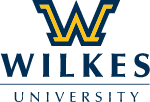 Master's Degree - Educational Development and Strategies 2014